3 Reasons For A RIM Comeback That Have Nothing To... →
1 tag
1 tag
1 tag
1 tag
1 tag
1 tag
1 tag
1 tag
Time is wasted...
Its amazing how much time we are now spending on running the software which only purpose on life is to serve us… signing in, signing out, updating, restarting, configuring, reconfiguring, validating passwords, entering captchas… It's become a critical mass of the time we spend, we need to reintroduce sanity to this… …but the large corps are doing the opposite, I...
"Let's stop saying CRUD and start saying SQUID! CRUD is Create, Read,..."
– Peter Smith
2 tags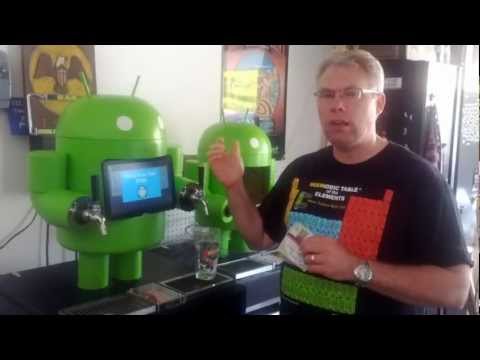 Danish Speaking Staff Wanted for Call Center
The Danish company Modstroem is setting up a Call Center in Hua Hin and is consequently seeking to employ Danish speaking staff.   Modstroem buys and sells electrical power in Denmark through a - at least for this reporter - complicated system. To staff the new call center in Hua Hin Modstrom is looking for eight Danish speaking sales employees. If any of you are interested in the position you can...
SOPA Is Inevitable →
Marco Arment has this exactly right. We may have beaten these variations of SOPA and PIPA, but the sad fact of that matter is that they — or something like them — will eventually pass.  Obviously, all things being equal, such bills should never pass. But all things aren't equal. As with most things, this is actually all about money. The MPAA and the other content lobbies are going to continue...
Watch
Parking using your CellPhone… soon to be available
"First there's the promise ring, then the engagement ring, then the wedding..."
– Jay Leno
"A good wife always forgives her husband when she's wrong."
– Barack Obama
"My wife and I were happy for twenty years. Then we met."
– Alec Baldwin
"The most effective way to remember your wife's birthday is to forget it..."
– Kobe Bryant
"Two secrets to keep your marriage brimming 1. Whenever you're wrong,..."
– Shaquille O'Neal
"I've had bad luck with all my wives. The first one left me and the second..."
– Donald Trump
"There's a way of transferring funds that is even faster than electronic..."
– Michael Jordan
"I don't worry about terrorism. I was married for two years."
– Rudy Giuliani
"Some people ask the secret of our long marriage. We take time to go to a..."
– George W. Bush
"The great question.. which I have not been able to answer… is, "What..."
– George Clooney
"Woman inspires us to great things, and prevents us from achieving them."
– Mike Tyson
"By all means marry. If you get a good wife, you'll be happy. If you get a..."
– Socrates
"After marriage, husband and wife become two sides of a coin; they just..."
– Al Gore
"When a man steals your wife, there is no better revenge than to let him keep..."
– Lee Majors
http://blog.intercom.io/retention-cohorts-and-visua... →
An interesting writeup in retention visualization…
"Mr. Churchill, if you were my husband, I'd poison your Wine !'..."
"You are drunk Sir Winston, you are disgustingly drunk. 'Yes, Mrs...."
– Winston Churchill
"I've been asked by friends of a particular...
  I've been asked by friends of a particular candidate to provide him with a  private briefing on the most critical foreign policy issues America  faces.  What follows is not the usual HFR but a condensed summary of  that briefing, which contains much of my Map of the Future talk at  Rendezvous XI last weekend.   Russia.  Putin is an ersatz macho-man, all hat and no karovi....
"Now I have 37 x 365 reasons to get both hammered and creative…"